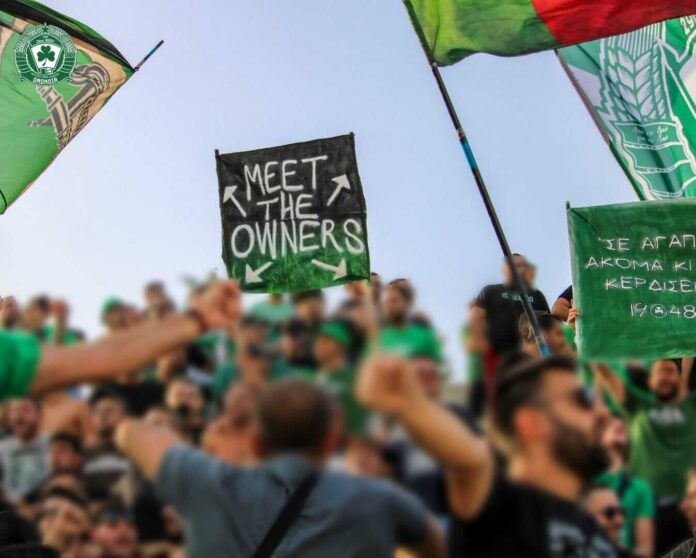 Rebellious People of OMONOIA,
The current season finds our club for the first time in the 2nd Division championship. The new reality for our club demands even more hard work. Our team has shown ready to face this critical step and with our People on the side will keep fighting week after week for the best possible result.
Our job as followers of this Club is to contribute towards this new beginning. The financial targets who together we've agreed upon must be met no matter what. Meeting these targets will mean a sustainable club financially where the players and the rest of the technical team are at peace of mind, able to focus on the fixtures ahead. As well as getting a solid foundation for the promising future that lies ahead.
The target relating to season tickets has been met. The next step is to meet the target of total memberships which is very realistic to meet before the end of the season.
It is with great pleasure, we can announce that within 2 months of the season we have achieved 50% of the membership target, we have another 7 months to no only meet the target but surpass it as well.
Fill our assemblies with voices, ideas, and even disagreements, within our collective procedures, and together carry our "child", our team, our Club through the tough road we selected. Against everyone and everything, against the current norm of things, against bosses and modern ways of running a team, to be the example that there is a different route much more beautiful, the route of disobedience.
Let the next home match be the beginning.
Open call for everyone to shout the green presence. Our volunteers will be at the stadium to make this easier for everyone. We'll be together full of pride, fists tight and our heart pumping like crazy.
Member's Committee
People's Athletic Club
OMONOIA 29th May