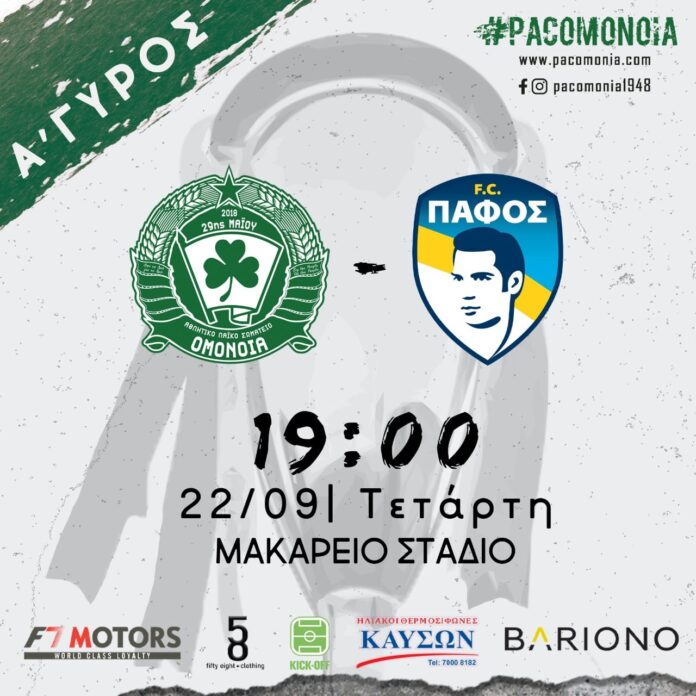 Information for the cup game against
Pafos Fc
and official stand for supporter's card.
People of OMONOIA, rebellious green people all over the world, our club is facing a historic decision for tomorrow's(22/09) match against
PAFOS FC
, since this will be the first time that we are called to impose the supporter's card for our fans.
As a club we made all necessary calls for the game to take place as it should. We will print the special tickets(which are required for the supporter's card) and 2 stands of the stadium will be open with the necessary safety measures.
This announcement aims to remind everyone that since always we STAND AGAINST THE SUPPORTERS CARD. Due to this, and as people who stand by their beliefs we cannot be part of this game and anyone from the General Council that is not needed for the game will not attend it.
We would like to inform our members, fans and club friends and generally all the fans around Cyprus that the members of the General Council who are not required to attend the match for game purposes will be outside in solidarity with our fans who will be demonstrating the supporter's card.
Our Club was founded by our supporters thus we will always be standing in solidarity with the warm fan atmosphere within the stadiums all around the world, we will always stand in solidarity with the Football fan culture inside and outside the stadium, for these reasons we will be standing next to our fans in solidarity to the whole fan movement in Cyprus that is trying to get the Supporter's card abolished.
This will be the first time not attending our team's game as a General Council and although it makes us sad, we all need to make sacrifices for the cause.
We would like to highlight again that all the necessary measures have been taken for the safety of the game to go on as normal despite whether as a General Council or not we'll attend.
To conclude we would like to invite all football clubs/entities and supporters no matter the different colours to develop common ground and come together in order to bring back football to its former glory.
*Next league game coming Sunday(26/09) 19:00 at Makario stadium against
Ολυμπιάς Λυμπιών
.
See you all there!!!