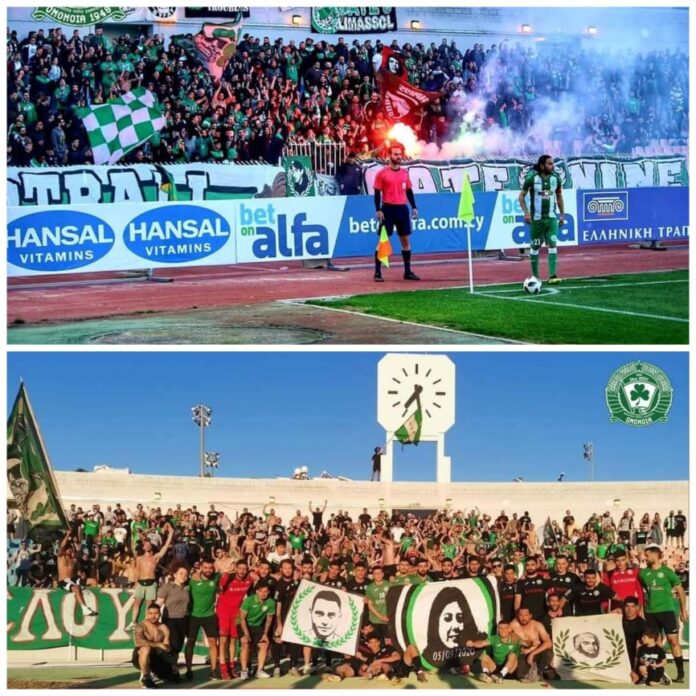 OMONOIA fans and Rebellious Green People,
Once again, we will return to the ground that we managed mathematically to win the Pansolio championship in the amateur league and the 3rd division championship.
After several consultations, we are pleased to announce that our team will play at Makareio Stadium for the first two home games.
Our Club has chosen "Kyrenia Epistrofi" as its main playing ground, but it was deemed unsuitable for night games and due to the heat, some of our games will be held during evenings in September.
So the 1st Match with Ayia Napa and the 3rd with Olympias Lympion we will get the chance to play in Makareio.
PS – The effort to find a stadium suitable for the Cup matches continues.