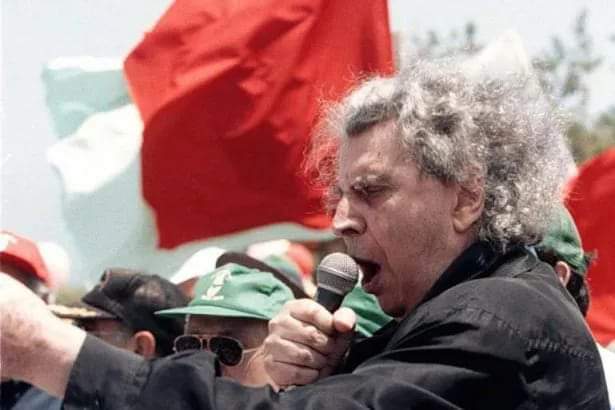 Earlier today at the age of 96 the sad news about the death of the singer, composer(honored with the LENIN award), and political activist Mikis Theodorakis surprised the whole world. The man who enriched with music the lyrics of Leivaditis, Ritsos, Neruda, Elytis, and others today stepped into eternity.
Undoubtedly his lifetime's work set him as one of the most important figures in the history of modern Greece recognised on a global scale. Theodorakis was born on the Greek island of Chios on the 29th of July 1925. During the years he lived in Athens where he moved permanently after 1943, he joined "EPON" and "KKE" where he develops links with the resistance, and due to his actions, he was arrested by the Italian fascists.
During the civil war, he was exiled to Ikaria and Makronisos, which didn't stop him from creating even more masterpieces. Renowned for his actions against Junta and always present to the struggles that faced the working class after Junta's fall.
In solidarity with the struggles of the Cypriot people and always against the occupation of the "golden leaf" as he described Cyprus through his famous song with the respective name.
The wider social structures while growing up were catalytic factors for Theodorakis clearly standing against any form of oppression and fascism, which played a major role in his adoption of Marxist ideology and communism.
His music and lyrics are part of our fundamental beliefs which allow us to dream, work and take the necessary actions for our struggles. Lyrics that fully express People's Athletic Club OMONOIA through the resistance as well as the great ideas and struggles of 1948. As a tribute to a man who never stopped fighting for freedom and against any form of injustice, we will continue our struggles by the famous lyrics composed by Theodorakis and written by Tasos Leivaditis "We will go on living even if we are poor…"!