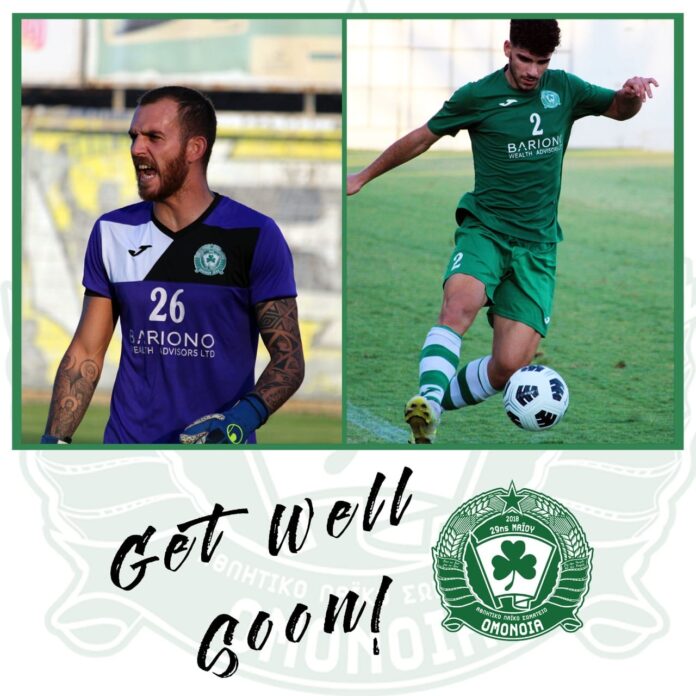 Our club would like to wish a speedy recovery to Giorgos Loizou and George Spyrou.
Our goalkeeper Giorgos Loizou sustained a fork fracture which will need approximately 3 months in order to heal and be safe for him to return back to action. The young defender George Spyrou sustained a minor injury to his hand and he's expected to stay out for approximately a month.
Once again we would like to remind both players that our Green family will be waiting for their return once they are deemed fit to do so.
*We would like to remind our fans that coming Saturday (11/09, 19:00), their presence is needed in order to support the team to win its first-ever 2nd Division league game.